3 Ways to Make the Most of Your Branded Merch on the Move
The conference circuits are running hot right now, and it seems like every professional is traveling to annual events to soak up the latest industry insight and promote their services.
While we can't help you speed through TSA seamlessly or make certain your flight isn't delayed, we can help you make the very most out of your branded promo materials on the road (or air).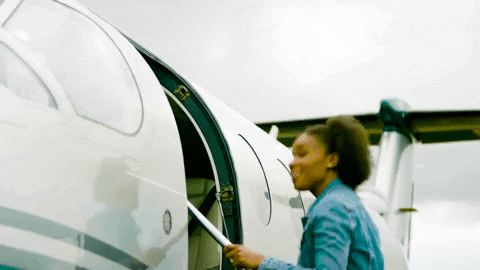 Why You Need Branded Merch
Promo products can drive people to your brand at an affordable rate, a giveaway that's an effective means for your business to earn recognition and be more accessible to larger audiences. It is also a great tool for building your customers' loyalty.
In fact, 45% of marketers say promotional products improve customer satisfaction while promoting brand recognition. These products are able to help provide long-term latent impressions and familiarize potential clients with who you are and what you do.
So, how do you make the most out of your branded merch on the move at all of your conferences and tradeshows?
We have 3 easy steps to increase the impact of your branded merch on the move.
Let's get to it!
Offer a Tiered Variety of Items
The variety of available options for branded merch is wide. Make that work to your budget's and travel plan's advantage.
Not all prospective clients you meet at events on the road are red-hot leads, and professional service providers can usually decipher the level of interest in anyone who stops by their booth or asks for a card.
Of course, you want to offer a premium item with your company's logo to everyone you meet, but take advantage of savings and packing restrictions by bringing a tiered level of branded merch.
For contacts you may refer to as a looky-loo, or what we call trick or treaters, it's smart to bring branded merch from a lower tier. Think about mints, pens, post it notes—smaller, lighter items that are easy to carry in bulk when you travel.
For more serious prospects who are ready to roll, consider offering a bigger item with a high touchpoint, such as branded tumbler, charging pad, or flash drives, which are still easy on travelers and will definitely be used again and again.
Give a Personalized Experience
If you and other conference attendees are taking the time and effort to travel, especially after a few years of virtual events, make your promo as memorable and meaningful as your conferences and events.
A great way to do this is to add dimension to the product. We have done it with design, packaging or even a bow. Something to make it stand out and feel more than just a product, but a gift.
Share Your Merch on the Move on Social
 As mentioned, folks are clamoring to jet-set, and everyone still stuck at home loves to live vicariously through travel photos shared online. Use that to your advantage!
 Take to social media to announce your next destination and share some pics of the incredible branded merch that's going with you! This easy step will alert your prospects and clients that you're continuing efforts to improve service, and attendees will know to look for you in the exhibit hall!
Get your clients to share your cool swag on their social channels. Run contests and give to charity for every social mention you receive. Get creative with social.
Promotional items help increase the brand retention of clients. They also add to brand identity and a sense of tangibleness. Having well-planned and creative gifts will have a strong impact on gaining a wider audience and improving branding, and these 3 easy steps will allow your merch to move business to your book.
Reach out to Rothschild Marketing for the latest trends in branded merch.