Your Ultimate Client Event Checklist
We are quickly closing in on the end of the year, and we know exactly what that means for our in-house marketers…
It's time to put on your event planner hat and knock out that annual client event.
It's no surprise marketers juggle so much and seemingly do it all, but we also know that planning an annual client event can be quite an undertaking, especially on top of all the other responsibilities marketers and in-house admin carry and the roles they fill.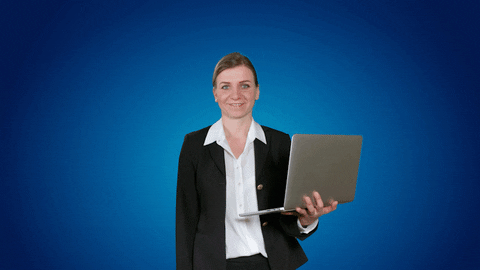 We see you. While we can't make every task on your list a breeze, we can break down your upcoming event into more palatable parts so you can easily pull off a seamless event and keep your sanity intact.
Introducing: Your Ultimate Client Event Checklist, a comprehensive event plan that creates structure in lieu of chaos. Let's get to it!
Identify Your Event and Set Your Goal
While we're focused on the annual end-of-year client events at this time, the following tips and event planning checklist are applicable to any future events you plan, regardless of size or type.
Whether it's a huge annual event you plan each year, a client-facing mixer, conference, corporate meetings, or charitable events, the planning process for all includes much of the same, like planning budgets, organizing personnel, creating schedules, determining timeframes for supplies and services, selecting and booking a venue, sourcing vendors, inviting guests, and all the post-event details and tasks.
Yeah, that's a whole lot of tasks that sound daunting at the start, but they don't have to. Our event strategy starts with defining what your actual event is and what goals you have for it. Determine the purpose. For example, is your goal to create a memorable client event experience to offer thanks for doing business? Are you planning an event for a charitable cause and need to focus on gaining sponsors?
Starting off with the very basics of your future event will help structure your budget, target audience, and all the other important details of your event planning process. The basics:
Event Name

Event Type (firmwide, specific practice group, etc.)

Event Purpose

Event Date

Proposed Event Time

Venue

Relevant Persons Associated with Event

Calendar Invites for Planning Sessions, Event Prep, and Actual Event

Set Your Budget
Set Your Budget
This one is a biggie and worth expanding. The outcome of the event and how successful it is depends on many aspects, and the foundation of those aspects is the event budget.
Trying to serve champagne on a beer budget can be restrictive and really put a damper on your hopes and planning. On the other side of that coin is a slippery slope of quickly getting way off budget and completely out of control. It is very easy to let your spending spiral.
Be sure to set a reasonable budget with some wiggle room and stick to it!
Removing these first few pieces of low-hanging fruit from your lengthy list of to-dos will help streamline your process and make the next moving pieces more manageable.
Identify Event Specs
Select Vendors
You may have vendors with whom you've already worked on past events. Those are excellent resources to have and should start there. Compare what they've done in the past, if they can offer you loyalty incentives, and get a few quotes to compare with other reputable vendors.
It's OK to Negotiate with Vendors
If you like the idea of negotiation, now's a great opportunity to practice your skills and take the first step to keep the reigns tight on the important budget we mentioned.
Exploring vendor pricing and options doesn't have to be awkward. You're not asking for goods and services for free. To remove the ick of talking numbers with vendors, start by letting them know your most important elements and your preferred budget. Simply asking if a vendor can work within those parameters is a form of negotiation that might open doors for you that were otherwise closed.
A general list of vendors and services needed are:
Catering

Cake

Bartender

Musicians/DJ

Lighting & Decor

Linens

Tables

Valet

Photography

Signage

Branded SWAG
An easy list to knock out, right? It is if you'll keep cohesion in mind and your event purpose…
Don't Underestimate the Power of Branding
The idea for creating the ideal event and the goal for it are good starting points. To execute that fully, do not underestimate the importance of event branding.
Picking the perfect theme or event identity can help streamline and direct your vendor and service choices while keeping your company name and recognition as the focus. After all, no matter if your event is purely fun or has a dedicated purpose like fundraising, all roads lead back to building your brand.
Keeping in mind the power of branding your event and your intended purpose for hosting will make easy work of your vendor list and selections.
Invites
We know that some more traditional-minded people insist on the use of snail mail for an invite. You absolutely must embrace technology when it comes to the invitation process for your upcoming event.
Even if your most seasoned Partners insist their guests are invited via U.S.P.S., your guest selections, lists, and records should all be digital for ease of tracking and to aid in future planning. Future you will thank you for using and maintaining clean Excel lists.
Benefits of Embracing Event Technology
We mentioned that some insist on old-fashioned hard copies of invites sent in the mail, but you should also push for e-vites, as well.
Today, event professionals should embrace technology that delivers a memorable attendee experience before the event even begins. Virtual event apps, contactless registration, hybrid events access info, and the ability to update guests of significant changes or reminders are all dependent upon embracing technology.
Plus, keeping your running digital directory of guests means your list of name tags for event attendees is always on deck and ready for those last-minute rush sprints to print we all do. Event tech is your friend… so just go with it and thank us later!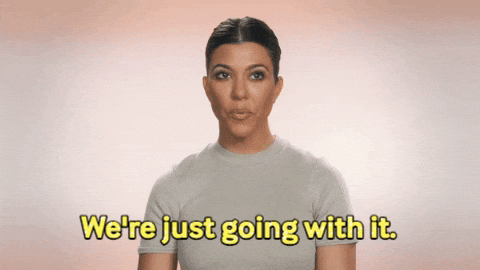 Get Social
Is your big event open to the public? Open to your clients? Even a limited invitation event can be shared as part of your firm's goings on. When working on your invite lists and plans, don't forget to include the social media platforms for guests to share their experience with tech tools like hashtags and landing pages.
Create a Timeline of the Day
The deadline is generally easier to follow than an open to-do list, so you should begin identifying the specific times to make decisions, when vendors and service providers need to arrive, and the tasks needed for a successful plan.
Delegate Duties
We know you already do it all, but that doesn't mean you have to juggle every task on a behemoth event task list. The end of the year feels like a three-ring-circus, but your event doesn't have to. Enlist some assistants!
Do not try planning an important event without assistance. It is not only an exhausting time, but some aspects may just be forgotten or ignored because it is simply too difficult for anyone planner to manage, and that includes hands needed and boots on the ground for the day of the actual event, designated hosts for VIP guests, and the breaking down of the event afterwards.
This is not a solo marketer mission, and it won't give you the same shine as being a reasonable and sustainable employee who recognizes the strength of others.
Delegating tasks shows effective leadership and management, so build a capable and experienced team of colleagues who will assist with all planning tasks you require to complete the job. Make sure to contact your event team frequently and include them on the planning session calendar invites we mentioned. Using an automated system for these reminders and processes is helpful, too, in case we didn't harp on embracing tech quite enough.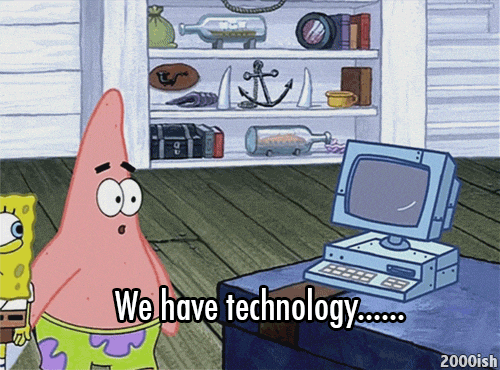 Post Event To-Dos
You did it! You planned and