Why Use Promotional Products in Your 2023 Marketing Plans | ROI on Branded Merch
If you're a marketer or business owner and you've not yet carved out a portion of your 2023 marketing budget for branded merchandise, it's not too late!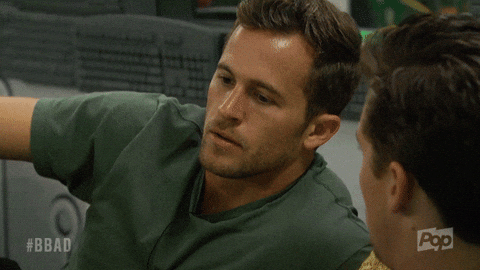 We (and our amazing clients) could rave endlessly about branded merch from Rothschild Marketing, but it's more than just warm feelings. The benefits of business-branded merchandise are abundant, and we know any good marketing team and budget-minded business owner needs to know the benefits and the "why" before making a financial investment into their branding and marketing strategies.
So, let's get to it and take a look at what premium branded merch is, the psychology of its success, and the big benefits of making it part of your 2023 marketing strategy!
What Are Premium Branded Promotional Products?
We know. you're probably thinking, "it's in the name – we totally get it," but we want to emphasize the word premium here, as that's key when building good brand recognition and impressions with prospective clients and new customers.
While branded promotional items that feature your company logo are usually free products classified under the SWAG (stuff we all get) category, they truly offer big ROI, increase brand awareness and greater exposure for new and established businesses, alike.Many people mistakenly think about promotional products in a limited capacity, such as pens, t-shirts, and travel mugs. While all of these standard examples of cost effective promotional products still are branded items that build visibility, there are many other forms of promo items that make big impact while still fitting into a budget!
Why Promotional Products Are Crucial For Any Business
According to the Advertising Specialties Impressions Study, branded promotional products are the most highly viewed form of advertisement amongst customers, even toppling the growth of TV and online advertising.
Pro-tip:
Online marketing isn't going anywhere. We know that. Want to increase the impact of your online efforts and impact of promotional products? Create promotional giveaways on your social media channels to boost engagement and award customer loyalty!
Businesses need marketing materials to reach potential customers and prospective clients. Even global leaders are using such marketing strategies as branded merch to increases visibility of a business, increases revenue, and promote services. Promotional products have been used for decades as giveaways and internal prizes, and there's a science behind the success of branded merch as marketing tools.
Why Promotional Products Work
There's a reason why promotion gifting remains a staple of advertising and incentives or rewards for employee milestones and achievements… because they are effective.
But why?
Principle of Reciprocity in Promotional Products
The psychological principle of reciprocity states that we pay back what we receive from others, even if the return is disproportionate to what was initially given.
We, as a society, are hard-wired to view gifts, no matter the size, with gratitude and feel the desire to reciprocate, consciously or subconsciously. This process of what can be broken down as trade and barter was crucial in societies when goods and services were scarce, and it's been embedded in our brains to return on good gestures on a foundational level.
The benefit of using promotional merchandise that serves a purpose and will continue to be used is that it's an investment that keeps on paying off, so your ROI (return on investment) is really return on impressions, too.
Potential clients that receive a gift from your firm will be inherently inclined to return your kind gesture (conversion rate boost!) while also continuing to use the gift you gave them in their daily lives… for everyone around them to see. You've just boosted your brand's visibility to untold numbers of people at the cost of a single impression.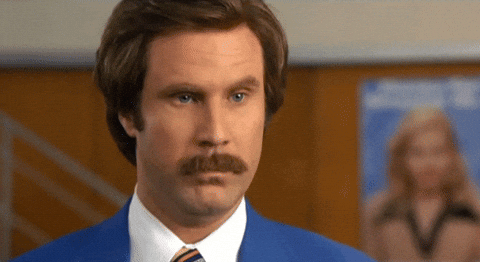 Benefits of Using Promotional Products in Your Marketing Plans
Branded merch offers several advantages, including increased branding awareness and brand loyalty, as well as a unique experience that demonstrates creativity and attention to details that clients and prospective clients notice and appreciate.
Promotional Products Build Brand Loyalty
72% of consumers choose businesses they know well. Promos are not simply useful for clients, but they are also beneficial for employee relationships, strengthening work culture, and enhancing events of all types and sizes.
Think of other brand-related products than pens and koozies, like outerwear featuring your firm's logo, custom golf balls, travel kits, and themed gift sets that are both useful to your client and your brand. Branded products can increase employees' morale and motivation by encouraging a sense of community and helping employees develop into unofficial brand ambassadors.
Brand ambassadors? We're not saying to add that task and title to your employees' resumes. We are saying that investing in branded merch for prospective clients and events can pay off exponentially when you also stock your firm or company with incentive gifts for fun and recognition that your employees will be excited to receive and use.
When it comes to promotional materials for employees, thoughtful items such as notebooks, desk accessories, customized decorative items, tumblers or coffee pots can be an idea that may be worth considering. Don't forget the principle of reciprocity exists in employee gifts, too!
Promotional Products Provide an Experience
While most advertisements are digital, come on flyers, or are heard on the radio, quality products carrying your company name are useful and tangible reminders of your firm and service that are regularly used and generate buzz. You don't experience a billboard, but you do experience luxe gifts like candles, tote bags, and multi-use products that assist and enhance daily life.
We hear from clients all the time who use these products for years because they are useful and visibly pleasing, so people tend to equate your service and level of quality with how useful the items are when they receive promotional products.
An important feature of an excellent promotional tool should be that the recipient will benefit. The goal is to make it useful and to keep it. Think of useful items that offer immediate value, including computer equipment or kitchen accessories.
Promotional Products Promote Episodic Memory
Another reason branded merch has staying power and incredible ROI when included in event budgets is due to episodic memory.
Our brains only have so much space, and science tells us that mental connections to an idea (or business, in this case) are strengthened when linked with an experience or tangible good – something to bridge the mental gap and create stronger recall.
Making an impression is great, but providing a positive, tangible connection with your firm's name in a prospect's mind assigns a stronger bond due to the immersion experience of the merch.
For instance, a prospective client who comes to your event and has a blast is going to remember those positive feelings and experience each time they use the branded merch gifts you gave to attendees – the product acts as a trigger to bring about these happy feelings.
A strategic piece of branded merch that makes this kind of impact requires dimension and thought that strong marketing material providers offer. Be sure to work with a company that understands your goals, branding, messaging, and just how high your standards are so you can get the premium quality that you and your clients deserve!
Next time you want to offer thanks or invite visitors to your booth at a trade show, bring them an experience with added value and firmly plant your brand in their episodic memory as they use your gift time and again.
Promotional Products Are Cost Effective
Promotional items provide the greatest effectiveness in marketing to help you reach your business goals because the cost per impression on multi-use items that provide repeated experience is pennies, with BIG return.
Budgets vary for corporate events and standard merch supplies, and there are options for every tier of budget. The bottom line is that any level of investment you make with your logo and advertising message is a great value add that will continue to pay off in the future.
Promotional marketing reaches a broad audience by highlighting products and services with untold reach, helps promote and improve brand reputations, and builds loyalty and gratitude with employees and prospective clients, alike.
With endless ideas and options for gift items at every price point and budget, there's no excuse to leave this full-proof marketing tactic out of your 2023 budget. Science, stats, and proven track record of success show consumers love receiving a promotional item of any kind and are innately drawn to return the gesture with loyalty and reciprocity of some kind, usually in great favor of the initial giver.
Reach out to us to make branded merch part of your 2023 strategy for growing your business and your firm culture with exponential ROI.
Promotional Product Bonus
Like we mentioned, there are endless options to raise your brand's profile, but let's look at what promo products are making strides as walking billboards in 2023.
Hottest-Trending Promotional Products for 2023
Customized travel bags for makeup/toiletries (travel is back!)

Tech-tools like USB drives, earbud cases, and laptop sleeves

The always classic custom totebag

Personalized drink promotion products like mugs and cups, but also labels for in-office beverage offerings. Make your free water feel luxe with branding!

Personalized home goods like candles